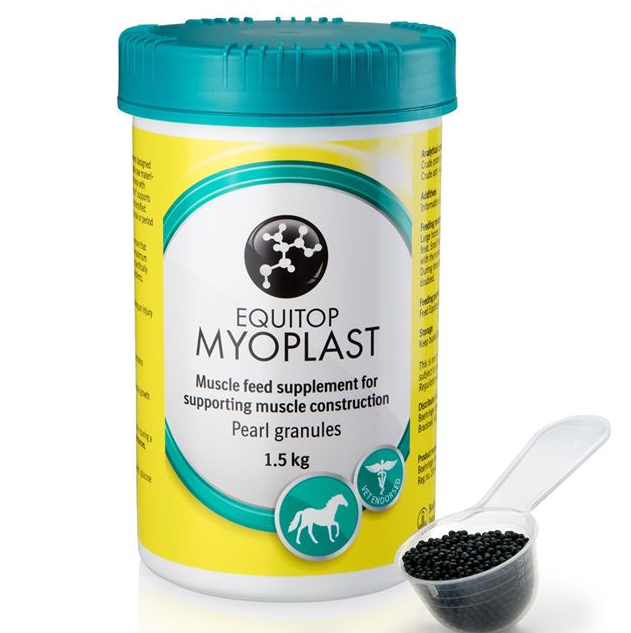 Keeping your horse fit and healthy
We are always on the look out for products that we think will help you keep your horse healthy and in top condition. We are excited to be adding Equitop Myoplast and Equitop GLME to our range of equine supplements.
Ask in store for any price offers we may be having!
EQUITOP MYOPLAST®
is a unique amino acid supplement specifically designed to support lean muscle growth.
The blend of amino acids in EQUITOP MYOPLAST supports lean muscle growth, helping horses to respond and cope with the demands of training.
Equitop Myoplast are official sponsors of British Showjumping.
EQUITOP® GLME
EQUITOP GLME is a unique joint supplement specifically designed to support healthy joint function in horses.
From the moment horses reach skeletal maturity, the normal ageing process kicks in and ongoing joint wear and tear is a key consideration for all owners. This is particularly important for horses in moderate to hard work, as every time they are exercised they will be encountering stresses and strains.
Containing sustainably harvested Green Lipped Mussel Extract (GLME) from New Zealand, EQUITOP GLME offers ingredients that support your horse's joint health and soundness.