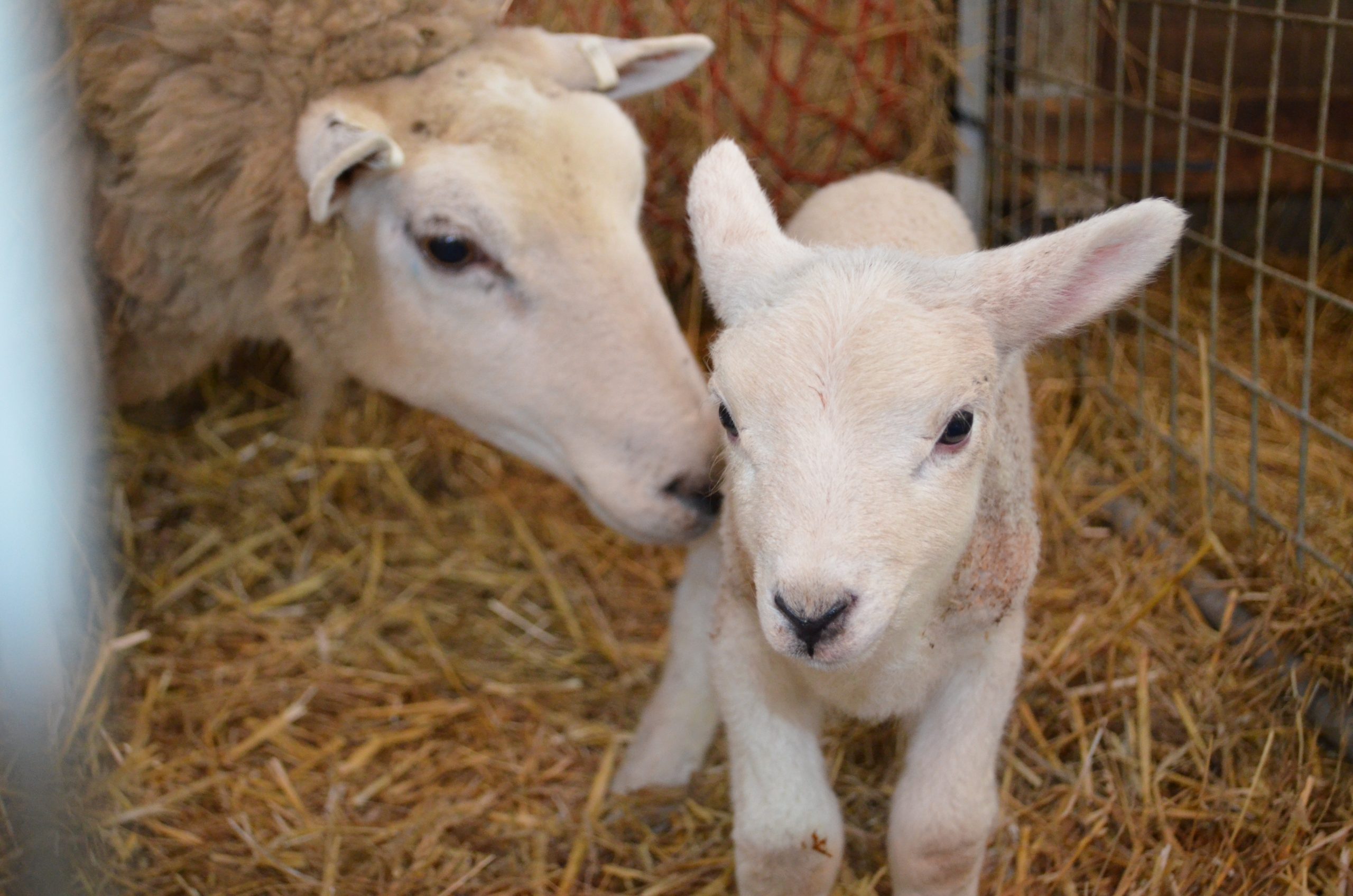 The beginners guide to Lambing Season!
Here at Sandwich Animal Feeds we stock all of the essentials required for Lambing Season whether that's equipment, nutrition or energy sources.
To give a beginners insight in to lambing, the season begins early British Spring time and often signifies the end of a long Winter, however some ewes may lamb as early as December!  When it comes to lambing ewes will deliver unassisted out in the fields whilst still under the watchful eye of a farmer in case of any emergencies; sometimes ewes deliver indoors in a lambing shed, especially first time mums so that help is close by. The number of lambs born can vary depending on breed, and this can mean one lamb or in some cases twins.
Lambing is a busy time for farmers and the hard work starts a long time before it begins; Farmers will need to be knowledgeable of the breeds of sheep they have and their characteristics to determine how well they'll cope with certain weathers and terrains, thus leading to decision making of where the best environment would be for them to give birth to their lambs. First in line in the lead up to lambing process comes tupping, which consists of rams being introduced to ewes in the Autumn time, with the farmer using the correct ratio of rams to ewes. The next stage is scanning where ewes are scanned to see how many lambs they are carrying and ewes can often be split in to groups at this point to ensure they are getting the correct amounts of nutrition to suit their current condition. Next comes lambing, where ewes give birth around 145 days after tupping; once the lamb is born it feeds quickly from their mother to ensure they receive their initial important nutrients and antibodies.
Many farms will welcome the public during lambing season as it is a great opportunity to learn more about British Farming.
If you have any questions our staff are always happy to help with anything you may need this Lambing Season!