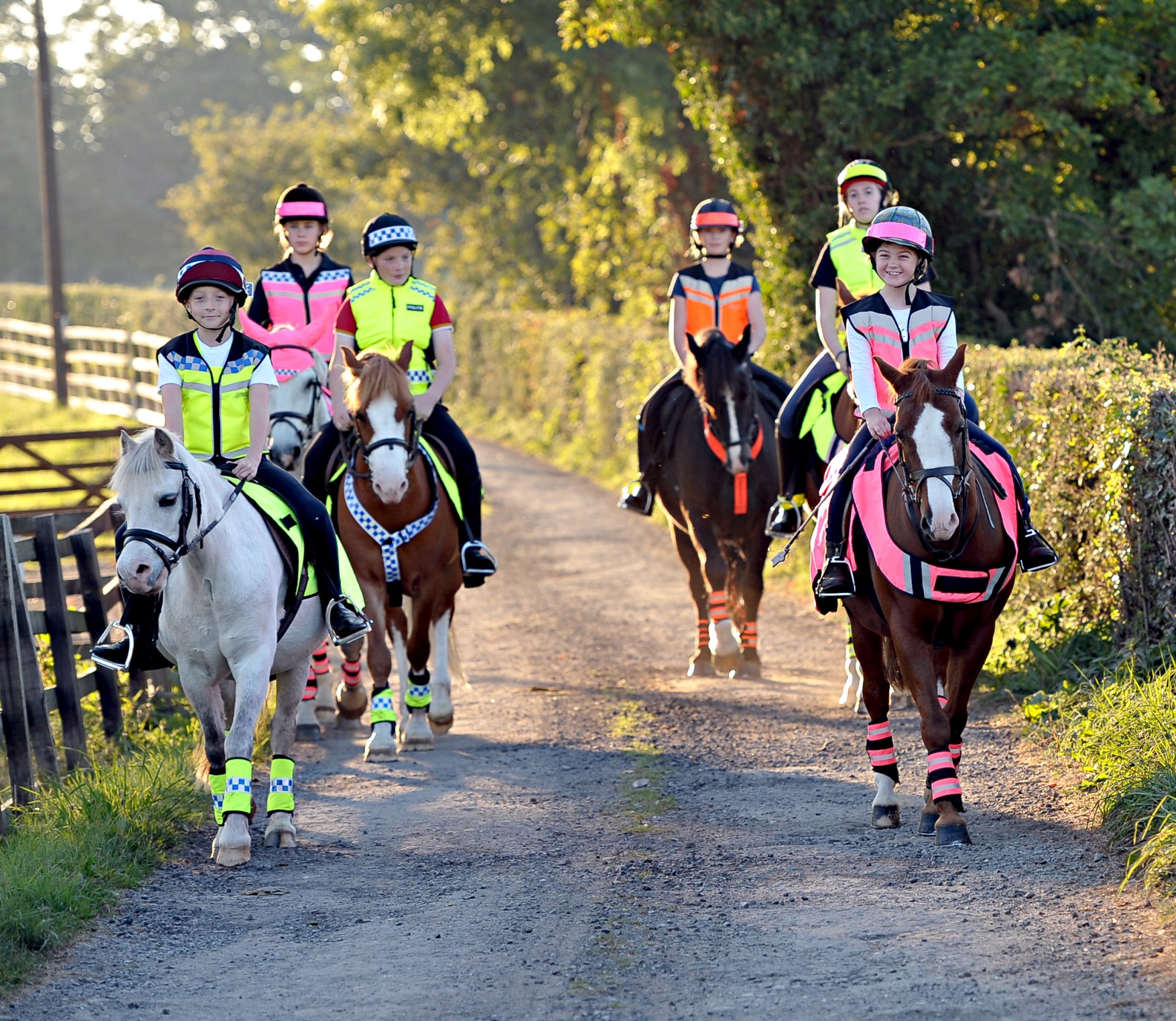 The BHS 'Dead Slow' Campaign provides us with yearly statistics and the best practices to use when riding on the road, whilst raising awareness in all road users of how to pass horses on the road.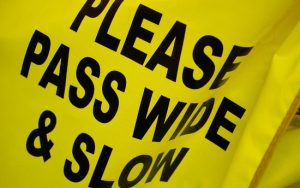 Ensure you and your horse are visible when riding out and about.
Our second hand tack store has been bursting at the seams since starting back in January 2017, and we often see popular items appear, whether second hand good condition or brand new, according to the time of year. High visibility clothing for both horse and rider is in stock in store, and over the past few years has become more desirable to those hacking out on to the roads, open field and in the dullest weather. Here at Sandwich Animal Feeds we would always advise kitting yourself and your horse out in high-visibility clothing when using roads and hacking out to stay as safe as possible.
Being seen, and educating others!
By wearing high-vis, you could quite easily save your life, your horse's life and the lives of others. Over the past few years Highways England and agencies backing speed awareness campaigns and driving theory tests, have begun to include more educational information regarding the highway etiquette drivers should consider around horses. Also contributing to this, the BHS and other equine affiliations launched the 'Dead Slow' campaign some years ago, in hope of educating riders far and wide and motorists too. In the last statistics taken by the BHS (2010 onwards) over 2,000 reports were made regarding vehicle incidents involving horses, with 75% of that figure being drivers not leaving enough space between their vehicle and the horse; the majority of these occurring in England.  In the past 5 years BHS have also revealed 36 riders were killed in road accidents, while 181 horses died.
These statistics alone are enough to make any rider take 2 minutes to chuck on some high-viz wear before riding out, however for many this still isn't a routine practice. By wearing high-viz you are giving motorists the opportunity to see you in advance, enabling them to slow down to a safe speed, over take appropriately or give enough room until horse and rider are able to find a safe place to pull in from traffic; high-visibility clothing in many cases ensures horse and rider road accidents do not become void. Road become ever more dangerous in dull weather and darker evenings during winter, so always remember to take care of you and your horse, be as visible as possible, be polite to those sharing the road with you, as without practices such as the above we cannot educate other road users to respect each other and to always be vigilant of what is around the corner on rural roads as well as main routes!
High visibility clothing - Be SAFE, Be SEEN, and encourage other road users to Pass Wide And Slow!